Our products
If you are entitled to an instant and automatic discount, it will be displayed in your cart.


Celebrate the start of autumn 2023
Until october 9 2023, get 25% off our generic training with code ¨AUTUMN23¨

Next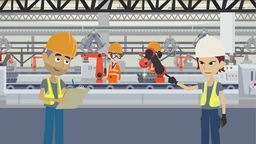 RISK ANALYSIS CAPSULE
Business risk analysis allows you to evaluate the probability and severity of risks, by using a process or a method to prioritize them. This free video capsule will present an overview of the subject.
Owner name

:

Cognibox (SIM)