Our products
If you are entitled to an instant and automatic discount, it will be displayed in your cart.


Celebrate the start of autumn 2023
Until october 9 2023, get 25% off our generic training with code ¨AUTUMN23¨

Next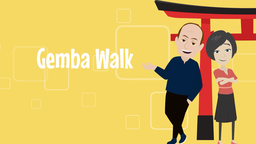 GEMBA WALK CAPSULE
The Gemba Walk means "where the truth is" or "where the value is created." It consists of managers, supervisors or OHS representatives walking through the places where the company's tasks are carried out. This field trip, as part of a health and safety analysis, will focus on the health and safety of workers throughout the production chain, in order to identify potential risks. This free video capsule will allow you to learn more about the subject.
Owner name

:

Cognibox (SIM)
Great stories have a personality. Consider telling a great story that provides personality. Writing a story with personality for potential clients will assist with making a relationship connection. This shows up in small quirks like word choices or phrases. Write from your point of view, not from someone else's experience.