Our products
If you are entitled to an instant and automatic discount, it will be displayed in your cart.


Celebrate the start of autumn 2023
Until october 9 2023, get 25% off our generic training with code ¨AUTUMN23¨

Next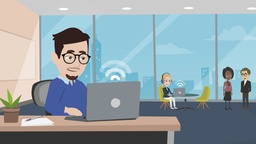 CYBERSECURITY CAPSULE
Every day, we use connected electronic devices that are an excellent entry point for cybercriminals who use them to install malicious viruses or programs. That is why cybersecurity is everybody's business if we want to be well protected against these attacks. This FREE educational capsule will make you aware of the current computer dangers, those that still appear too frequently in the workplace, and the impacts of a cyberattack. In addition, you will learn some tips to better protect yourself.
Owner name

:

Cognibox (SIM)