Our products
If you are entitled to an instant and automatic discount, it will be displayed in your cart.


Celebrate the start of autumn 2023
Until october 9 2023, get 25% off our generic training with code ¨AUTUMN23¨

Next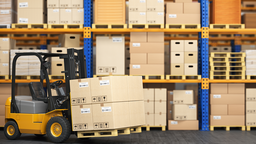 FORKLIFT CAPSULE
Educational capsule on forklifts.
Owner name

:

Cognibox (SIM)
This FREE CAPSULE is offered by Cognibox to educate workers and companies on the importance of forklift prevention in their workplace to minimize the risk of an incident.
Internet connection, computer speakers or headphones required.
The duration of the training is a general indication and may vary from one person to another.