Our products
If you are entitled to an instant and automatic discount, it will be displayed in your cart.

Next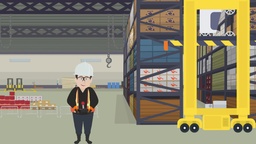 LIFTING DEVICES CAPSULE
Lifting devices are very much used in industrial sectors. Critical to the handling of heavy loads, they present multiple risks.

This educational capsule introduces you to the several types of lifting devices and the risks and hazards related to their use. It describes the different people who make up the load handling team as well as the good practices to adopt.

Owner name

:

Cognibox (SIM)