Our products
If you are entitled to an instant and automatic discount, it will be displayed in your cart.


Celebrate the start of autumn 2023
Until october 9 2023, get 25% off our generic training with code ¨AUTUMN23¨

Next
BOOM AND SCISSOR LIFTS CAPSULE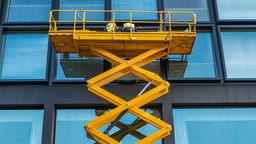 BOOM AND SCISSOR LIFTS CAPSULE
The use of boom and scissor lifts greatly facilitates work at height and makes it more productive. However, knowledge of the standards, rules and procedures surrounding their operation is fundamental before being able to take advantage of their benefits in complete safety.

This educational capsule highlights the importance of adequate theoretical training before moving on to practical training. It presents a fictitious accident situation and summarizes the objectives of the online training offered by Cognibox.
Owner name

:

Cognibox (SIM)