Our products
If you are entitled to an instant and automatic discount, it will be displayed in your cart.


Celebrate the start of autumn 2023
Until october 9 2023, get 25% off our generic training with code ¨AUTUMN23¨

Next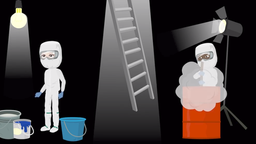 CONFINED SPACES CAPSULE
Working in confined spaces involves significant risks and requires careful preparation. During this training, you will be able to learn about the various applicable legislations, the procedures to follow before and during work, the preventive measures, and the role of each participant of the project.
Owner name

:

Cognibox (SIM)