Our products
If you are entitled to an instant and automatic discount, it will be displayed in your cart.


Celebrate the start of autumn 2023
Until october 9 2023, get 25% off our generic training with code ¨AUTUMN23¨

Next
SAFE TASK ANALYSIS CAPSULE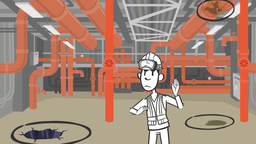 SAFE TASK ANALYSIS CAPSULE
Risk management is the foundation of any workplace injury reduction strategy. While the responsibility for managing these risks is shared between the employer and workers, all are responsible for remaining vigilant. Employers and employees must work together to implement preventive measures and stop before performing any task that involves risk.
This capsule is a preview of the concepts covered in the Cognibox training on the safe task analysis approach. It covers topics such as the sharing of responsibilities, the methodological approach, and the pedagogical objectives of the training.
Owner name

:

Cognibox (SIM)