Our products
If you are entitled to an instant and automatic discount, it will be displayed in your cart.


Celebrate the start of autumn 2023
Until october 9 2023, get 25% off our generic training with code ¨AUTUMN23¨

Next
FALL PREVENTION COMPLETE SERIES (UK)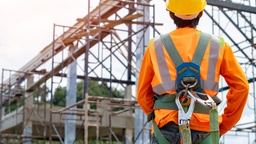 FALL PREVENTION COMPLETE SERIES (UK)
Same level falls, holes, mezzanines, scaffolding, platforms, ladders, stepladders, roofs, towers or skyscrapers, etc.: opportunities to fall are everywhere. Year after year, falls are among the leading causes of workplace deaths. This training addresses the main situations that expose workers to the risk of falls and includes the basic principles and techniques of fall protection to recognize and prevent potential hazards associated with working at heights.
Owner name

:

Cognibox (SIM)